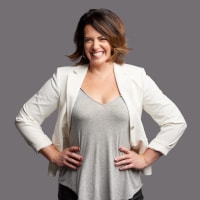 J.W. Hulme
Since our founding over 100 years ago, J.W. Hulme has taken great pride in using the finest materials, intentional design, and generations of knowledge to create long-lasting accessories.

From Army tents used in World War I to bags made for today's adventurers, J.W. Hulme has created products with an uncompromising commitment to quality and attention to detail.
About Becky Wright
With more than 25 years of experience in the entertainment and modeling industries, Becky Wright has worked alongside some of the best stylists in the business. Through this experience, she's gained a unique understanding of the fashion industry that has helped her develop the philosophy that "personal style transcends the trends.